At Concept Development Solutions we offer a full range of services for anyone running, or thinking about running, an event no matter the type.
We can offer complete event and project management services to allow you the space to make the big decisions without having to worry about the details or we can just take on individual facets of your project and manage those for you.  We can develop your website and create branding and marketing materials for you, we can take on your events social media accounts and ensure that your message reaches your intended audience and we can create multi media clips to add to your social media making them more interesting and more interactive.
Abbeyleix Heritage Company
As part of the ongoing redevelopment of the exhibitions in Heritage House Abbeyleix we created a short video promo for social media giving a glimpse of some of the works that had been carried out this year. This short video clip reached a far larger audience that a similar text and photo post that was posted at a similar time and had far higher engagement levels.
Experiencing Laois
Experiencing Laois is a new bespoke tour guiding service based here in County Laois. As part of the redevelopment of their website we re-edited an existing video clip that had been produced to create a short promo. As this promo was created for a website it is longer than one that would be created for social media but it still gives the target audience a concise message that has created fresh dialogue with prospective clients.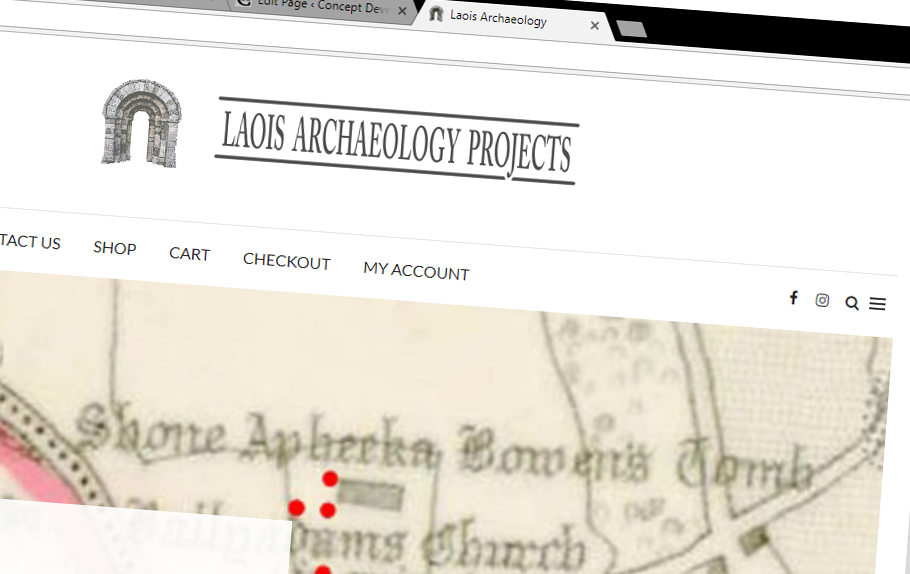 Laois Archaeology
We recently completed a project where we created branding and developed a website for Laois Archaeology. The branding is based a simplified image of a medieval church archway and has a strong link to the theme of the site. The simplicity of the logo, but with hidden detail, allows for for it be used at almost any size. In this case small in the tab bar of your web browser, medium in the title bar and large in the footer. Creating a versatile logo like this allows a single image to be used across all platforms creating a defined brand.